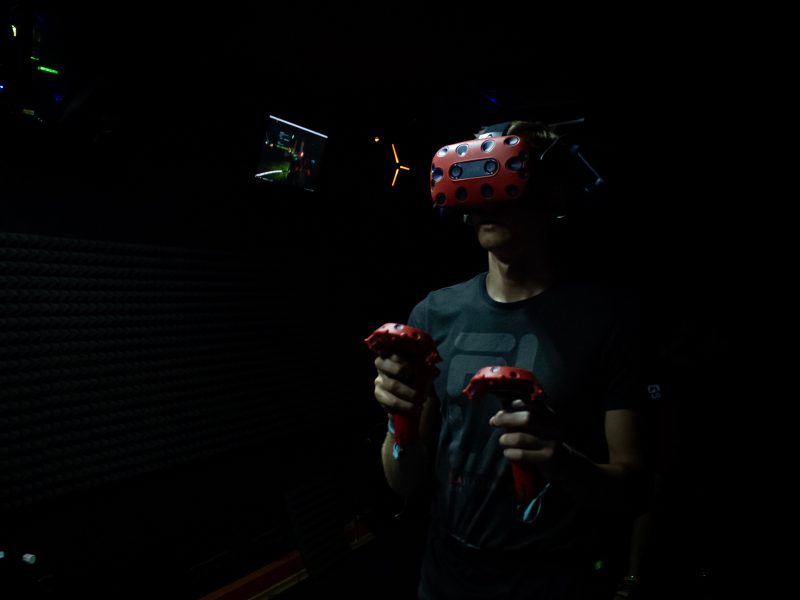 People enjoy playing video games all the time. When you are forced to be indoors, some people read, some exercise, some catch up on their music, playing their instruments more often, others turn to cooking. Most just want to be entertained and watch online streams like Netflix or Hulu, or turn to video games. For the most immersive experience, VR video games are the way to go. VR or virtual reality, means wearing a headset and using controllers which you hold in your hands, to swing and punch at opponents, or carry stuff around. VR is great and immersive, but most people don't know where to start and which video games to play. Fear not, we have you covered. Here are the best VR video games you can play today.

Half Life: Alyx
Valve has this way of making people wait for their games, kind of like Rockstar and lately, Bethesda (we all want an Elder Scrolls and a DECENT Fallout title). Valve's last installment in the Half Life franchise was in 2007, when Episode 2 was released. Well, the wait was well worth it, even though many people had their doubts, because Alyx is a VR title. It is amazing, in every way. The graphics are beautiful, but not only that, the game has decent physics and leaves you wanting for nothing but more gameplay.


No Man's Sky
No Man's Sky was released in 2016 and was rocky at the start. A survival shooter, you explore the universe, literally. You can land on every single planet in that universe and explore it, every planet being different than the previous one. No, they didn't create an infinite number of planets, but rather, the flora and fauna of the said planets are procedurally generated. You can be in paradise or on a toxic, radioactive planet, the game will decide. In 2019, it got a VR update, which was voted as the best VR/AR experience. The game is perfect for virtual reality.

Defector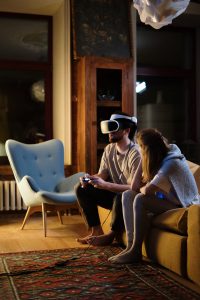 Did you ever want to be James Bond or Ethan Hunt from Mission Impossible? Well, with this game, you can feel what it would be like to be in their shoes. Over the top spy missions and action scenes are what make this game amazing. You should try it if you want to have a new experience, especially if you ever wanted to get into espionage and covert action, emphasis on the action.

Beat Saber
You have most likely seen this game being played by your favorite streamers. Everyone knows what Dance Dance Revolution is, so consider that, Guitar Hero, Tron and a bit of Star Wars and you get Beat Saber. Your music, your beats and two light sabers which are used to slash the music to the beat of your songs. It is a very addictive game which might leave you sweating in the end.

Skyrim VR
It never ends with Skyrim, does it now? It speaks volumes if Bethesda can keep releasing Skyrim until their new titles are actually ready. People love Skyrim and Skyrim VR isn't any different. You will have to settle for the game without mods, unfortunately, for now at least.

These are the best VR games you can play at the moment. Consider them and look up others if you feel that these do not feel right to you.